Payment & Forms
Click on the links below to view and/or save these form files in PDF format. Fill out the forms and email to info@bayanesthesiagroup.com or fax to (650) 282-4187.
Forms
Pediatric Patients:
Adult Patients:
Food & Drink Guidelines:
Payment
*PLEASE READ BEFORE MAKING YOUR DEPOSIT PAYMENT: When processing your payment, please utilize the "Description" field to enter Patient Name and Date of Birth. Please utilize the "Company" field to enter your Office Location and Procedure Date. This will ensure your deposit is applied appropriately. Thank you!
To submit payment for a deposit, please select either Adult or Pediatric deposit below. The full total depends on the length of surgery being performed and can be confirmed after the appointment. Please contact our office for an estimate. The nonrefundable deposit of $300 for children and $500 for adults will serve to secure your appointment. Once the deposit is received, your appointment will be confirmed. Full payment is required on the day of surgery. We accept all major credit cards. If you would like to pay using CareCredit's six-month interest free term, please call our office at (650) 282-4171, since this transaction must be managed by phone.
$300 Pediatric Anesthesia Deposit
$500 Adult Anesthesia Deposit
Financing
If you are interested in applying for financing through CareCredit, please use the link below to apply directly through their website. Once your application is approved, you will be able to utilize your new account for payment on anesthesia services. All transactions will have a 6 month interest free promotion from the date of service. Should you choose to continue making payments beyond the 6 month promotion, interest will apply. Please refer to your CareCredit account for details.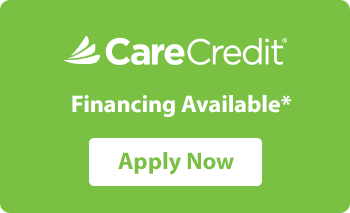 In Office Anesthesia Payments
Haga clic en los enlaces a continuación para ver y / o guardar estos archivos de formulario en formato PDF. Complete los formularios y envíe un correo electrónico a info@bayanesthesiagroup.com o envíe un fax al (650) 282-4187.
Forms
Pacientes Pediátricos:
Pacientes Adultos:
Directrices de alimentos y bebidas
Pago
*LEA ANTES DE HACER SU PAGO DE DEPÓSITO: Cuando procese su pago, utilice el campo "Descripción" para ingresar el Nombre del paciente y la Fecha de nacimiento. Utilice el campo "Compañía" para ingresar la ubicación de su oficina y la fecha de procedimiento. Esto asegurará que su depósito se aplique de manera adecuada. ¡Gracias! Para enviar el pago de un depósito, seleccione el depósito para adultos o pediátrico a continuación. El total total depende de la duración de la cirugía y se puede confirmar después de la cita. Por favor, póngase en contacto con nuestra oficina para un presupuesto. El depósito no reembolsable de $ 300 para niños y $ 500 para adultos servirá para asegurar su cita. Una vez que se reciba el depósito, se confirmará su cita. Se requiere el pago completo el día de la cirugía. Aceptamos todas las principales tarjetas de crédito. Si desea pagar con el plazo de seis meses sin intereses de CareCredit, llame a nuestra oficina al (650) 282-4171, ya que esta transacción debe gestionarse por teléfono.
Depósito de anestesia pediátrica de $ 300
Depósito de anestesia para adultos de $ 500