About the Practice
Bay Anesthesia Group is a collection of experienced dentist anesthesiologists providing comprehensive anesthesia services for dental providers in greater San Francisco, Sacramento and Los Angeles.
Our doctors have completed accredited dental anesthesiology residency programs at some of the most prestigious programs across the country. They have received extensive training in various techniques including intubated general anesthesia, spinal/epidural/regional anesthesia, open-airway deep sedation and moderate/conscious sedation. Bay Anesthesia's anesthesiologists have treated patients of various ages (from neonates to geriatrics) and ASA classifications (from I to IV). Additionally, many of our anesthesiologists have completed rotations in internal medicine, cardiology and critical care medicine.
While the scope of their anesthesia training encompasses management of patients for a variety of surgical specialties (including ENT, orthopedics, plastics, obstetrics, endocrine and general surgery among others), Bay Anesthesia's anesthesiologists provide focused, outpatient mobile anesthesia services catered specifically to oral & maxillofacial surgical and dental medicine.
Dr. Yen grew up in Northern California's Bay Area. He graduated UCLA with a degree in Physiology, and summa cum laude from the USC School of Dentistry. His anesthesia residency was completed at The Ohio State University. Dr. Yen is a board-certified diplomate and recently completed a six year term on the board of directors for the American Dental Board of Anesthesiology (ADBA), during which he served as President, Vice-President, and Director during his term. His leadership on the ADBA, as well as his experience as an oral board examiner, allows Dr. Yen to make ongoing contributions towards elevating a high standard of care within the field. Dr. Yen holds an assistant clinical professor position at UCSF where he works primarily with sedation education. Dr. Yen serves as an expert witness for the Dental Board of California for sedation related matters. Dr. Yen is a representative for Dental Anesthesiology on the Commission on Dental Accreditation (CODA) and a member of the Office Based Anesthesia Committee within the Society for Ambulatory Anesthesia (SAMBA). He is active on the national and local lecture circuit where he presents lectures pertaining to sedation safety, pharmacology, and anesthesia theory and technique. In his free time, Dr. Yen enjoys backpacking, camping, and trying not to get seasick while fishing.
Dr. Young began his undergraduate studies in Biological Sciences at Drexel University in Philadelphia, Pennsylvania. He earned his doctorate at the Ostrow School of Dentistry of USC, before completing a three-year residency in Dental Anesthesiology at the University of Pittsburgh School of Dental Medicine and the University of Pittsburgh Medical Center. Dr. Young is a board-certified diplomate, serves on the Board of Directors for the American Dental Board of Anesthesiology and chairs the Committee on Maintenance of Certification. Additionally, Dr. Young is a primary contributor for the ADBA Exam Committee and serves as an oral board examiner. Throughout his training, Dr. Young has actively participated in student education by teaching and lecturing for courses encompassing local anesthesia, medical emergencies, and sedation/general anesthesia concepts. Dr. Young is an Adjunct Assistant Professor at the Ostrow School of Dentistry of USC. He is also a published author and reviewer for notable scientific journals including Anesthesia Progress and Special Care in Dentistry. During his free time, Dr. Young enjoys exploring local food scenes with his wife Alison and daughter. He also enjoys attending shows, watching movies, and cheering for his beloved Los Angeles Lakers.
Born and raised in San Francisco, Dr. Cheung completed his Bachelor's Degree in Neuroscience at the University of California, Riverside, before earning his DDS at the Herman Ostrow School of Dentistry of USC. Dr. Cheung then made the cross-country journey to Long Island, NY, to complete a three-year residency program in Dental Anesthesiology at Stony Brook University Hospital and School of Dental Medicine, serving as chief resident during his third year. Dr. Cheung received extensive training in treating adult, pediatric, and special needs patients in both the private office and hospital settings. Dr. Cheung is a board-certified diplomate of the American Dental Board of Anesthesiology. He is also a published author in Anesthesia Progress and has presented both regionally and nationally in various topics of anesthesia and perioperative medicine. When not in the office, Dr. Cheung loves traveling, snowboarding, playing golf, and rooting for his hometown 49ers and Golden State Warriors.
Dr. Huang has spent most of her life between Northern and Southern California. After graduating from University of California, Berkeley with a dual degree in Economics and Japanese Language, she decided to pursue a career in dentistry and completed a post-baccalaureate program at Scripps College. She earned her DDS from University of California, San Francisco School of Dentistry and then completed a general practice residency at the VA Palo Alto Healthcare System where she first discovered her interest in anesthesia. She then completed her dental anesthesiology residency at UCLA School of Dentistry and established a mobile anesthesia practice in Southern California. Dr. Huang is a diplomate of the American Dental Board of Anesthesiology and is on the board of directors for the California Society of Dentist Anesthesiologists. Outside of work, Dr. Huang is a yogi who loves playing tennis, spinning, skiing and snowboarding, scuba diving, backpacking, traveling and anything adventurous!
Dr. Freed was born and raised in Los Angeles, CA. After completing her undergraduate studies receiving a dual degree in Molecular Biology and French Literature in the greater Seattle area, Dr. Freed continued her education in Seattle, WA and earned her DDS at University of Washington's School of Dentistry. There, she focused on treating medically challenging patients and expanding her knowledge of anesthesia in the dental surgical setting. After graduating from dental school, she completed a three-year residency in Dental Anesthesiology at NYU Langone in Brooklyn, NY. During her hospital-based residency, Dr. Freed was trained in the anesthetic management for a wide variety of surgical specialties including general surgery, trauma, pediatrics, ENT, OB-GYN, plastic surgery, urology, orthopedics, neurosurgery, vascular surgery, bariatrics, and GI. Happy to be back in her home state, when Dr. Freed is not providing anesthesia services in the dental office, she enjoys hiking and trying new restaurants.
Dr. Alanes began his undergraduate study in Biology at UC Irvine and also completed a BS degree in Dental Hygiene from the USC School of Dentistry. He completed his Dental Degree at the Herman Ostrow School of Dentistry at USC, completed a General Practice Residency at SUNY Stony Brook School of Dental Medicine and then went on to specialize in Dental Anesthesiology at SUNY Stony Brook University Hospital in Long Island, NY. He is board certified as a Diplomat of the American Dental Board of Anesthesiology. He returns to the Herman Ostrow School of Dentistry of USC, holding a position of Adjunct Faculty as an attending anesthesiologist. Dr. Alanes was born in Brooklyn, NY and raised in Downtown Los Angeles, CA. He enjoys spending quality time with friends and family. In his spare time, he enjoys personal fitness, volunteering for Special Olympics, offering his services to children and teenagers in a Mentor Program and servicing families of a local church.
Born and raised in Hong Kong, Dr. MC Ho completed his Bachelor's Degree in Chemistry at The Chinese University of Hong Kong. Following the completion of his Bachelor's Degree, Dr. Ho packed up and moved across the globe to Pittsburgh, Pennsylvania. There he earned his Doctorate of Dental Medicine at the University of Pittsburgh, School of Dental Medicine, followed by three years of residency training in Dental Anesthesiology at the University of Pittsburgh Medical Center and University of Pittsburgh, School of Dental Medicine where he dedicated his time to student and resident education through didactic and clinical teaching, as well as serving as Chief Resident in his third and final year. Following residency, Dr. Ho joined the Associated Faculty of the University of Pennsylvania, School of Dental Medicine where he was dual appointed as Assistant Professor of Pediatrics and Assistant Professor of Periodontics. It was at UPenn that Dr. Ho was able to bring his compassion and talents for working with diverse patient populations to the underrepresented West Philadelphia area. During his tenure, he successfully accredited the Postdoctoral Sedation Suite which, under his directive, expanded to serve the sedation needs for all postdoctoral patients treated within the dental school, including Periodontics, Pediatric, Endodontic, and Specialized Needs Patients. When not in the office, Dr. Ho loves tennis, motorcycling, drumming, sharing funny stories with his family and friends back home, as well as producing his food-based podcast, Jin Judges, which has one loyal listener back in Philadelphia.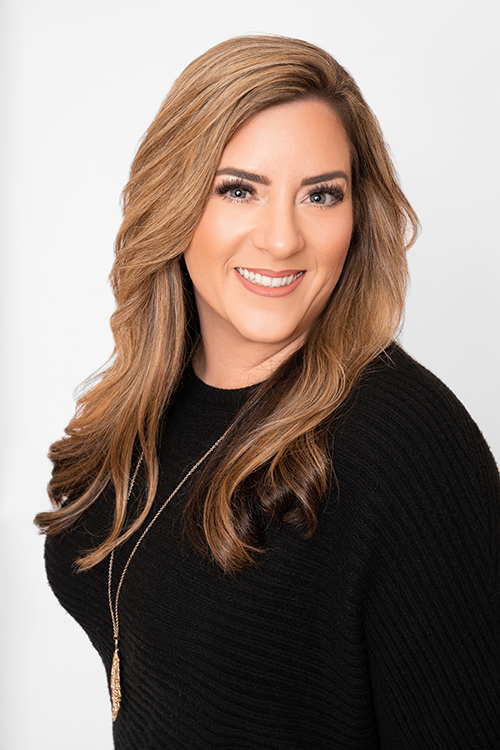 Danielle
Operations Manager
Danielle has been in the dental field for over 17 years and began her career managing Dental and Orthodontic offices. She has also managed a Corporate Dental Insurance department and worked as an Independent Trainer for a Dental Management Software & Imaging company. Working for Bay Anesthesia encompasses all the skills and knowledge she has gained from her previous experience. Danielle has been with Bay Anesthesia Group from the beginning and has enjoyed watching the company grow from a single-doctor practice to what it is today! Her favorite aspect of her job is building relationships with the parents and patients she works with, as well as with the offices that Bay Anesthesia Group services. In her free time, Danielle enjoys going to the lake & desert with her husband, children, dog & family. Being on the lake, boating, or camping are her "Happy Places"! She also loves attending country concerts and festivals with her friends & family!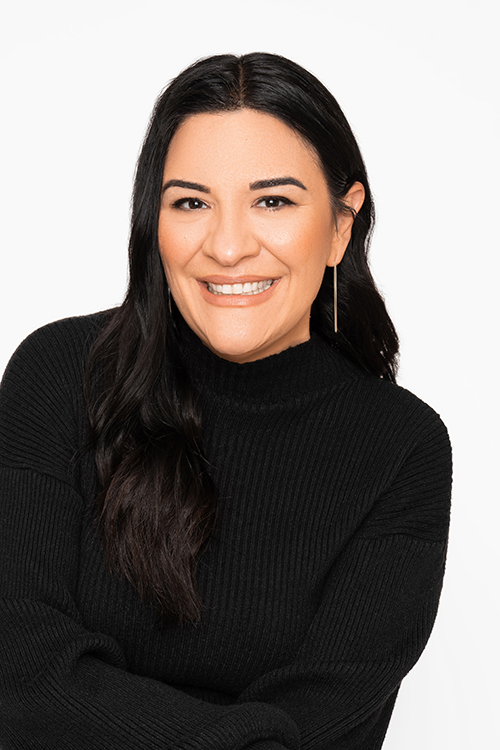 Toni
Office Relations and Patient Care Coordinator
Toni joined Bay Anesthesia in 2019 to continue her passion for patient care. In her words, "As not only a mom but also a person who also fears the dentist, working with Bay Anesthesia allows me to bring empathy and comfort to our patients". Since her first day, she has enjoyed learning the ins and outs of Dental Anesthesiology. Toni loves working with the Southern Division dental providers and building relationships with new and established offices in the area. She also specializes in Medical Records and coordinates our Medical Review Panel for all patients who may have complex health histories for both our Northern & Southern Divisions. She is a mother of two beautiful little girls who are the light of her life. When she is not bussing them from dance practice to dance competitions, she enjoys spending her time on the water, going to country concerts and scouting local wineries.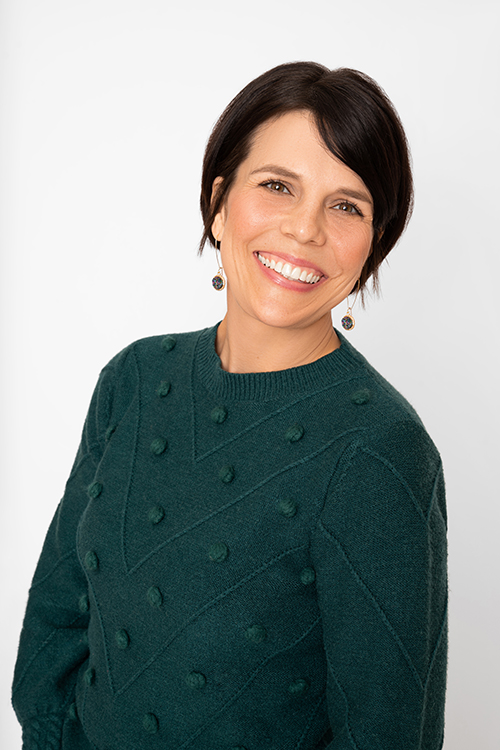 Cori
Patient Care & Employee Relations Coordinator
Cori has a passion for connecting with others and found that working in health care was a natural and meaningful fit. Cori's favorite quote by Maya Angelou is, "I've learned that people will forget what you said, people will forget what you did, but people will never forget how you made them feel." Cori works to apply this to her day-to-day interactions and relationships with others. In her free time, Cori enjoys spending time with her family (a small, wild army of all boys,) reading fiction, spending time on her aerial trapeze, and cheering on the Denver Broncos.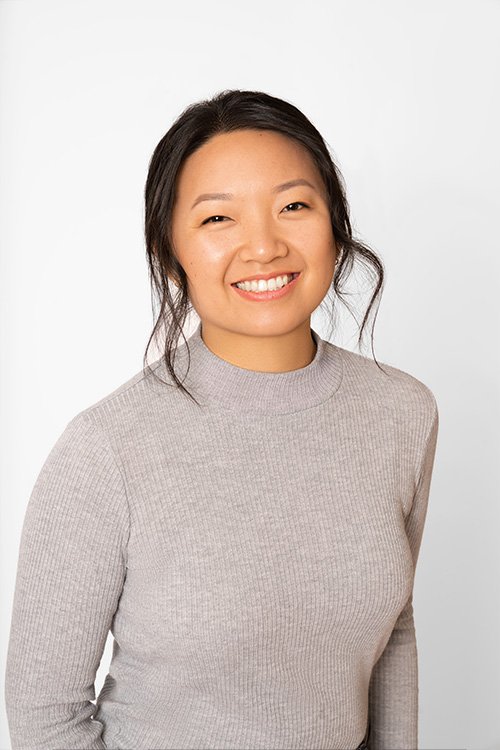 Aly
Clinical Assistant & Patient Care Coordinator
Aly was born and raised in the Bay Area. She graduated with a Bachelor's degree in Kinesiology at Biola University with an emphasis in Exercise Science and Health Promotion. During her period of interest in occupational therapy, she spent time with pediatric and geriatric patients with special needs and complex medical needs. It was not until her current work that she discovered her interest in nursing and aspires to be a registered nurse in the near future. In her spare time, Aly enjoys being at church and hanging out with the youth students, hiking, volleyball (although she is extremely sub-par), and anything food-related.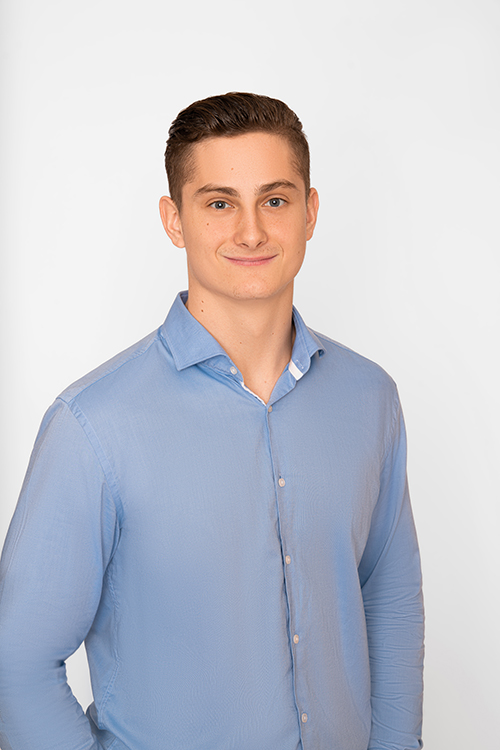 Eric has been a clinical assistant since early 2021. He is a certified EMT and currently in college pursuing a career as a Firefighter Paramedic. Eric is very active, smart, and friendly. He grows in his knowledge of anesthesiology every day and continues to seek new and better ways to improve his skills. Eric is fluent in Russian and often assists the doctors with translating. In his free time, he enjoys playing sports with friends, working out, and admiring his mustang that is affectionately named "Spinach" because of its unique color.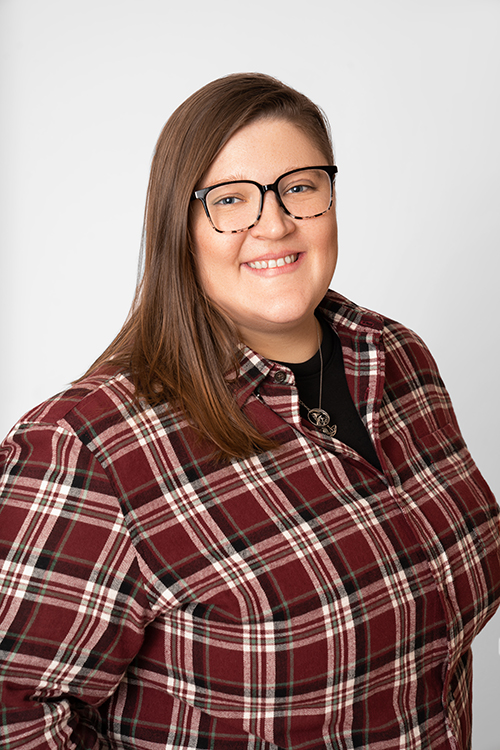 Kayla
Patient Care Coordinator
Kayla spent 7 years on active duty with the United States Navy serving as a Hospital Corpsman in two of the Navy's largest hospitals on the East Coast. She worked in a variety of patient care settings and discovered that she ultimately loves helping people. Outside of her professional life, she enjoys being outdoors; fishing, camping, hiking, offroading, riding dirtbikes, taking a lot of pictures, and rockhounding with her partner, Holly. Kayla also loves to travel and has a bucket list of places they plan to go to at one point or another.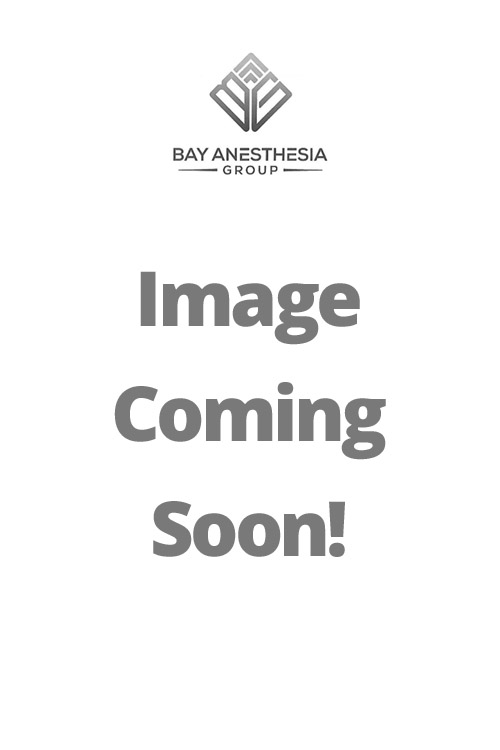 Kayla
Patient Care Coordinator
Kayla is a mom to a teenager daughter and her Siberian Husky, Kenji! In her spare time, she is usually sitting front row at her kiddo's softball games, hiking with her dog, or fishing in the mountains. Kayla has worked in the Pediatric Dental field for over 12 years and enjoys navigating the General Anesthesia process for anxious patients and parents.